School Holiday Camp 2022-2023
November 8, 2022 @ 9:00 am

-

3:00 pm

|

Recurring Event

(See all)

One event on October 5, 2022 at 9:00 am

One event on October 24, 2022 at 9:00 am

One event on November 8, 2022 at 9:00 am

One event on November 23, 2022 at 9:00 am

One event on January 16, 2023 at 9:00 am

One event on February 17, 2023 at 9:00 am

One event on February 20, 2023 at 9:00 am

One event on April 6, 2023 at 9:00 am

One event on April 7, 2023 at 9:00 am

One event on April 10, 2023 at 9:00 am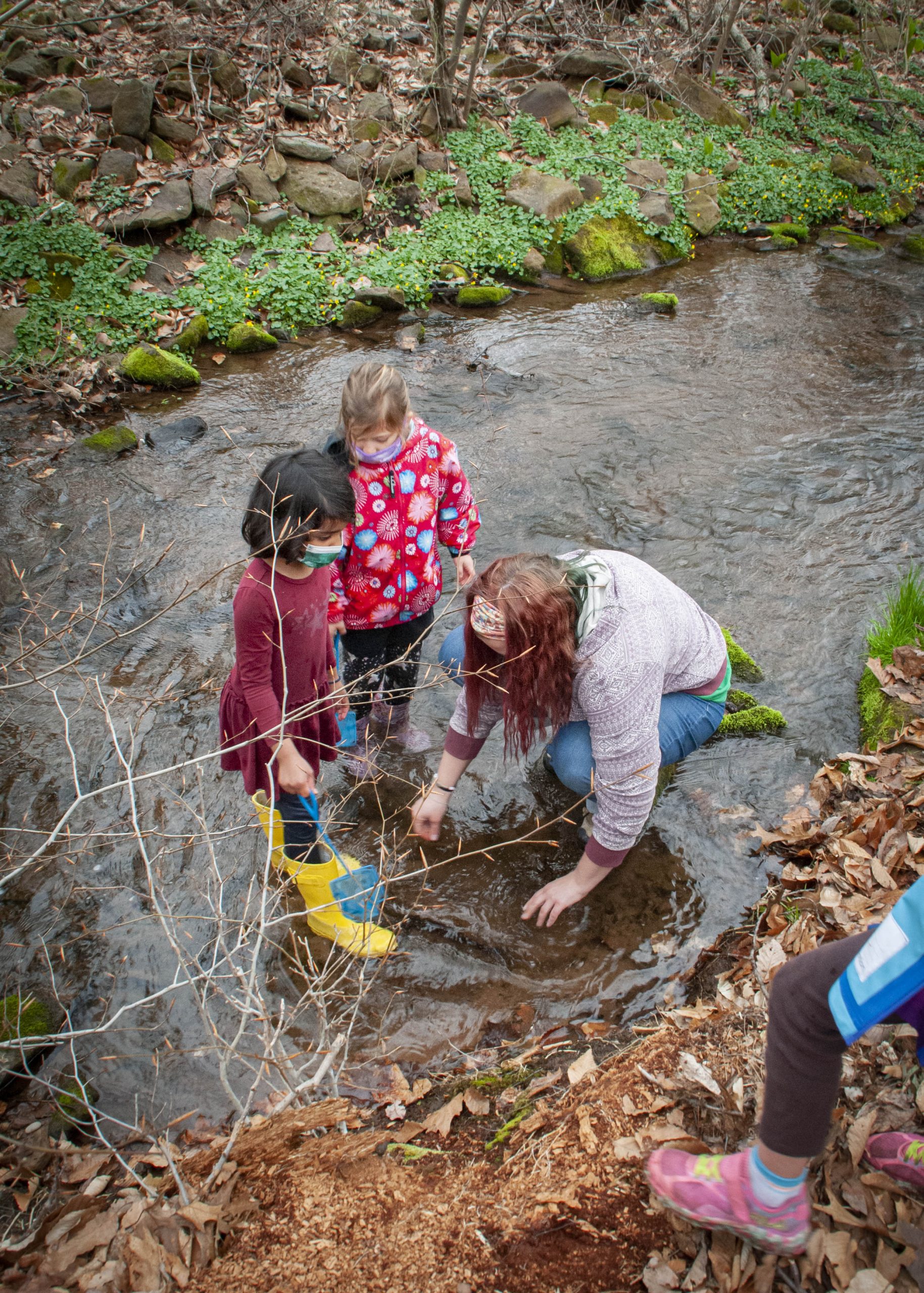 Looking for something fun for your child to do on those days when they are off from school but you aren't?  Please check out our School Holiday Camps. Drop off your child at 9am and pick them back up at 3pm after a fun-filled day of nature exploration and discovery!
Each day features unique games, hikes, science experiments, and crafts that all tie in to the day's theme.
September 26, 2022 – Reptiles and Amphibians

Join us at the Bucks County Audubon Society to learn about the various reptiles and amphibians that call our property home! From frogs to turtles to snakes, we'll learn about the differences and similarities between reptiles and amphibians. We will also meet some of the nature center's animal residents, as well as search for wild herps on our trails!

October 5, 2022 – Wetlands and Watersheds

Students explore the Honey Hollow Watershed, learning about the topography, ecosystems, and living things that make it home! Discover why wetlands and other aquatic ecosystems are so important, and how we can protect them.

October 24, 2022 – Bats

With Halloween just around the corner, let's learn about the world's only flying mammals, bats! These nocturnal creatures have tons of amazing adaptations to learn about, like modified hand bones and echolocation!

November 8, 2022 – CANCELLED

Come explore and discover what makes each season unique, and how plants and animals change and prepare for each season! From flowers blooming in the spring to leaves falling in autumn, Bucks Audubon is the perfect place to explore all the seasons, but how do plants get ready in the fall?

November 23, 2022 – Turkeys

Turkeys are amazing animals! Join us as we talk about their adaptations and behaviors, learn to make turkey calls, and more, just in time for Thanksgiving!

January 16, 2023 – Skulls and Tracks

You can tell a lot about an animal from the signs they leave behind and the way their bodies are shaped! Come compare and contrast some of the skulls in the BCAS nature center to learn about the animal they belonged to, and hike the trails to search for signs of wildlife!

February 17, 2023 – World of Weather

Join us as we learn about weather, meteorology, and the water cycle! We will explore the different habitats at Bucks Audubon and discover how they change from season to season and in different weather conditions!

February 20, 2023 – Wild Science

Explore aspects of Nature with a scientist's eye. Experiments, data collection, observation and hands-on fun brings more to your world!

April 6, 2023 – Amazing Migration

Join us at the BCAS to learn all about birds, how and why they migrate, and their incredible variety of interesting adaptations! We will learn about what makes birds unique, how to properly observe them using binoculars, and more!

April 7, 2023 – Ecosystems and Habitats

From meadows to forests to wetlands, join us as we explore the various ecosystems of Bucks Audubon! We will discover the living and non-living parts of each ecosystem, and discuss the importance of all living things in an ecosystem, threats to our local ecosystems, and how our ecosystems may differ from others in PA and the world.

April 10, 2023 – Signs of Spring

As the seasons change, so too does life at the BCAS! Join us as we explore all the new spring plants and animals, and discover how the world wakes up from winter!