"Catching the Sun" Movie Screening
January 10, 2019 @ 7:00 pm

-

8:30 pm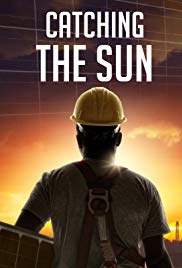 2019 is our 50th Anniversary and we are so excited to announce that this year's Capital Campaign is for Bucks Audubon to go solar! Many townships in Bucks County and beyond are making a big push for sustainable energy and solar seems to be a popular option. Explore the global race to a clean energy future and how solar can create local jobs through this incredible documentary – "Catching the Sun", hosted at Bucks County Audubon Society!
An unemployed American worker, a Tea Party activist, and a Chinese solar entrepreneur race to lead the clean energy future. Who wins and who loses in the battle for power in the 21st century? Through the stories of workers and entrepreneurs in the U.S. and China, Catching the Sun captures the global race to lead the clean energy future. Over the course of a solar jobs training program, Catching the Sun follows the hope and heartbreak of unemployed American workers seeking jobs in the solar industry.  With countries like China investing in innovative technologies and capitalizing on this trillion-dollar opportunity, Catching the Sun tells the story of the global energy transition from the perspective of workers and entrepreneurs building solutions to income inequality and climate change with their own hands. Their successes and failures speak to one of the biggest questions of our time: will the U.S. actually be able to build a clean energy economy? Catching the Sun premiered at the Los Angeles Film Festival and was named a 2016 New York Times Critics' Pick. It's also part of American Film Showcase, shown at U.S. embassies and diplomatic missions around the world. The film released globally on Netflix with Executive Producer Leonardo DiCaprio on Earth Day 2016. Catching the Sun was nominated by the Environmental Media Association for the 2016 EMA Award for Best Documentary.
Watch the trailer for Catching the Sun by clicking Here!
This is a free event for the public, however space is limited to 25, so register early! Click here to reserve your spot. Inclement weather date – January 17th. Stay tuned on our social media pages and website for updates about weather!
Sponsored by Ready for 100: MontCo
Who is Ready for 100:MontCo? Click here to learn more about them and their mission!