Barn Tour Opening Reception & Lecture
September 29, 2017 @ 6:30 pm

-

8:30 pm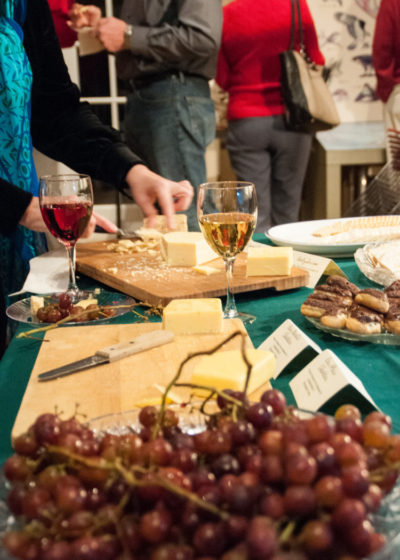 Bucks County Audubon Society at Honey Hollow (BCAS) is excited to announce that the Art of the Barn Tour is coming up the weekend of September 30th and October 1st ! To help get you excited about the tour and to help educate about the importance and uniqueness of the diverse barns that will be featured this year, BCAS will be hosting an Opening Reception and Lecture at our Visitor Center, located at 2877 Creamery Rd., New Hope PA, 18938 on September 29th, at 6:30pm.
We are so excited to have Michael Cuba as our speaker. Originally from Bucks County, Michael moved to Vermont in the mid 90's where, as a college student, he first began to hone his skills in traditional woodworking. His career in restoration timber framing began while working at the Institute for Social Ecology with Seth Kelley.  After a few years in the field, they founded Knobb Hill Joinery, focusing on preservation and restoration timber framing while occasionally designing and cutting new structures. He has spent a great deal of time documenting historic buildings, teaching classes, and demonstrating traditional timber framing methods.  After moving back to the Mid-Atlantic, he joined the team at the New Jersey Barn Company.  Recently, Michael started Transom, a small historic preservation consulting company offering dendrochronology coring services, historic documentation and research.  Michael is currently an officer of the board of the Timber Framers Guild, a national, educational organization.  He is also the administrator of the Traditional Timber Framing Research and Advisory Group and contributor to both Scantlings newsletter and TIMBER FRAMING, the journal of the Timber Framers Guild.
Distilled: The Evolution of Timber Joinery in South-eastern Pennsylvania : This presentation will explore the migration of early and pre-industrial timber framing techniques from Europe to the Colonies.  Using photos and drawings we will examine European architectural forms and their evolution in the new world.  Bucks County represents a unique collision of cultural ideals and subsequent blending of building technologies that has influenced the development of the American landscape as early settlers moved west.
To better understand what makes the architectural landscape of Bucks and other south-eastern counties so distinctive, we will look not just to Europe, but to the colonial settlements to the north and south.  In spite of a seemingly close proximity, we will see how the forms of New England, New York and New Jersey bear little resemblance to those with which we are so familiar here.