Art of the Barn Tour
Tour historic barns, view and purchase art from diverse, local artists, and learn more about the history of Bucks County through Bucks County Audubon Society's biggest fundraising event of the year! Proceeds from the tour benefit our high-quality environmental education programs.
Opening Lecture & Reception with April Frantz |PA State Historic Preservation Office – October 4th, 6:30pm
April Frantz will share the efforts of her colleagues and groups across PA who are working to recognize barns and farms, and promote their future, through the National Register of Historic Places, survey efforts, barn tours, and more. Click HERE for more information about this opening event!
Tickets are $15/Members, $20 for non-members. 
Barn Tour and Art Show – October 5th & 6th, 10am-4pm
Thank you to Jane Ramsey for this painting of the Signature Barn!
Tickets are $35/person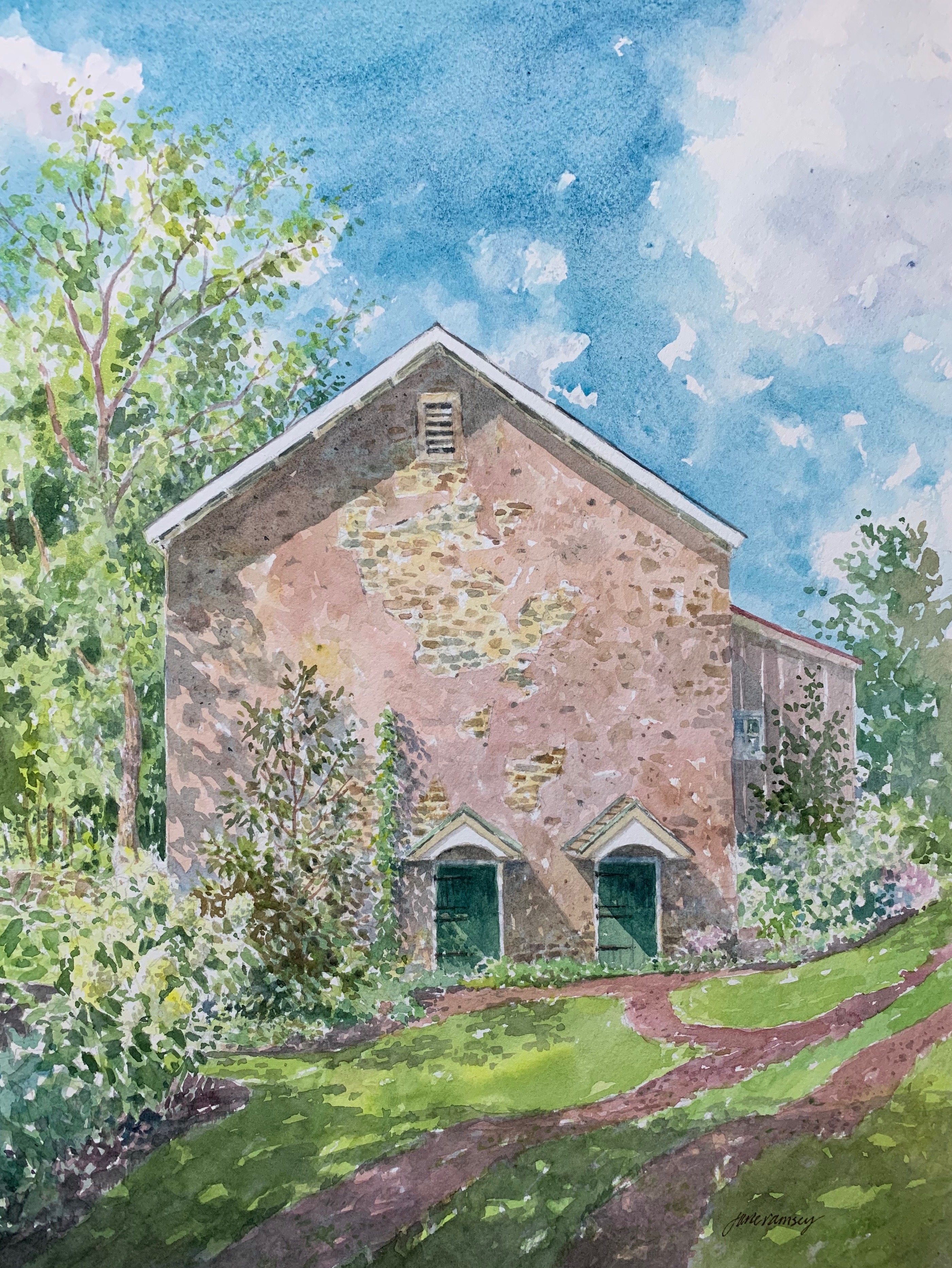 Thank you to our 2019 Sponsors!
Upper Bucks Free Press
Celebrating the past 19 years of the Art of the Barn Tour!
View past tour images below.
Become a Volunteer!
We are always looking for new people to be a part of our integral team of volunteers that help make the Barn Tour run smoothly! All volunteers recieve a FREE admission ticket to the tour!
2019 Featured Artists
Click on the artist image to be taken to their website to view more of their work!
Thank you to our 2019 Sponsors!